Categorized CHARMM .doc File Index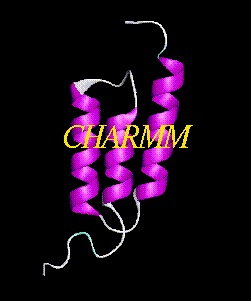 Note: Some of the features described in the documents below are enabled or disabled via the use of special keywords at compile time. As a consequence, not all compiled versions of CHARMM c28a3 have all of the features, but they can be added by recompiling the source code.
---
Must Reads
Model Building and Manipulation
Energy and Minimization
Dynamics and Trajectory Analysis
Free Energy Methods
Special Features
System Specific
Compiling, Testing, and Maintaining
For Developers Only...
---
---
Information and HTML pages provided by:


NIH/DCRT Laboratory for Structural Biology
FDA/CBER/OVRR Biophysics Laboratory
Modified, updated and generalized by C.L. Brooks, III
The Scripps Research Institute


Categorized Command Index / rvenable@deimos.cber.nih.gov / brooks@scripps.edu
---